Ceiling Fans: A Desert Necessity
Interior or Exterior Fan Installation
At Top Choice Electric, we the tools and expertise to install any fan, anywhere you desire. Installation of a ceiling fan is a simple and economical way to improve the heating and cooling efficiency of your home. For winter months in the desert, you can change the direction of your ceiling fans to stop all of the hot air from rising, or cool the room in the summer.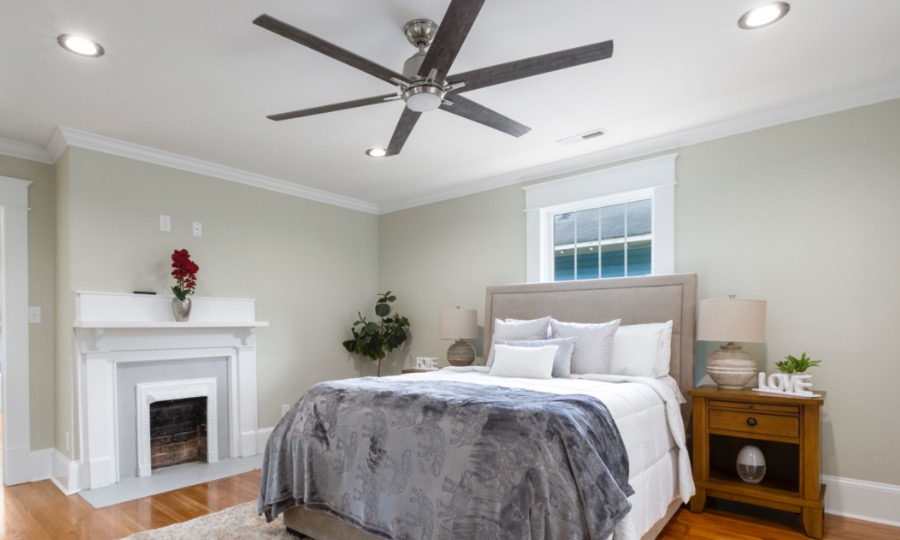 Ceiling Fan Fixture & Wiring
Choices in the fixture style, power, optional lighting, speed and controls will affect the price of your fan, while the conditions of your wiring, switch location, and installation site will affect the cost of completing the installation.
Is your ceiling fan being installed in a location that has never been wired? Your Top Choice Electrician will need to run new wires from the fan site to your desired switch location. The ease of access to your ceiling structure and existing wiring will determine the time and materials involved in preparing the site for your fixture.
Is your fan on a higher-than-average ceiling? We have the tools. Installing the fixture in a less accessible area may increase the cost of the project. Extra parts such as extension poles may be necessary to level or lower the fan to the correct height. Also, installing completely new wiring for an abnormally high or slanted ceiling may be necessary.
Exhaust Fans
We offer and install a wide range of exhaust fans for laundry rooms and bathrooms to remove moisture, steam, and odors. These fans protect baseboards, molding and cabinetry in humid environments. We can also install an exhaust fan in your home's attic to help regulate your home's temperature. We offer heat blower / exhaust combination units as well to heat up a cold room or shower area.