Increasing Electrical Power
Electrical Troubleshooting, Diagnosis & Repairs
Top Choice Electric provides service throughout the Valley of the Sun and we can get to the bottom of any electrical problem you may be having. Electrical malfunctions in a home can be caused by a number of factors, including mechanical contacts and electrical parts wearing out, wires overheating and shorting out, or by impact or abrasion. Equipment may start to sound strange or not work at all. This is when you should contact us. Whether you simply think you need electrical upgrades to your home, or if you have serious safety concerns with wiring, our licensed and bonded electricians are here to help. We can help you keep your family safe, while saving you energy and money.
21st Century Requirements
With today's convenient appliances, vast array of electronics, and EV charging stations, our homes are asked to provide for increasing electrical power. In some cases, the power in homes thirty years ago is now the power we need just to run our kitchens. An electrical service that's too small can cause serious hazards.
Most homes today require at least a 200 Amp main electrical service. The last thing you want is an undersized electrical service panel that could potentially shut everything down.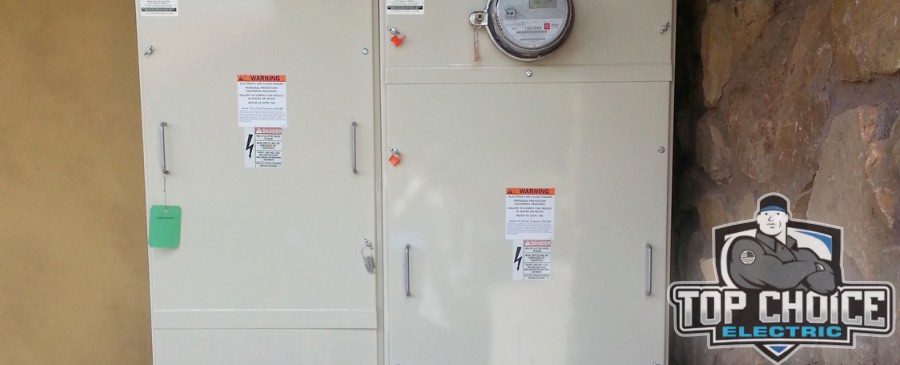 What is an Electrical Panel Upgrade?
A panel upgrade increases electrical capacity. When service to your home or business is upgraded or changed, that capacity is increased. Standard electrical panels can provide 100, 150, 200, 325, 400, 600 or 800 amps of power, allowing the potential for more circuits to be added. The upgrade service is performed to replace outdated electric panel equipment. It improves the safety and reliability of your electrical system, adds value to your home or business, and gives you peace-of-mind.
A panel upgrade involves changing the electric panel equipment serving your home or business. The things that specifically change are the connections within the grid on the structure, the meter and all cables leading in and out of it, the distribution panel (which houses all the circuit breakers), and your grounding system.
Contact us if you have specific questions regarding whether your home or business needs an upgrade, or for an electrical panel upgrade quote.