Electric Vehicle Charger Installation
EV Charging at Home
Owning an electric vehicle (EV) can increase energy efficiency and avoids the escalating prices at the fuel pump. With an electric car, the cost of driving would likely decrease by 75%, assuming the cost of the electricity is $0.15/kWh. The average savings would be over $1,800 a year, assuming at least 15,000 miles driven per year.
Top Choice Electric is the Valley's leader in electric vehicle charger installation, home or office, any and all models, from BMW to Tesla. We have been chosen as a Preferred Home Charger Installer for Tesla Motors Club. We are also listed by Tesla as a Preferred Home Charging Installation provider. This means we have been trained to install Tesla charging equipment and adhere to strict quality, permitting and inspection requirements.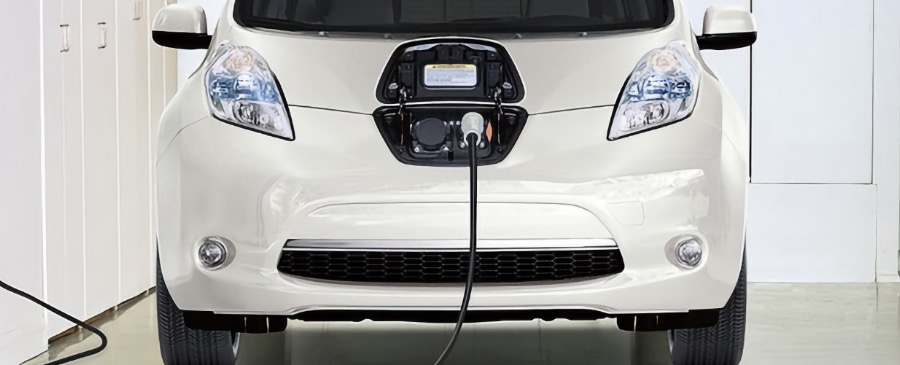 Many Charging Options
As the number of electric vehicles increases, the number of charging options increase as well. The charger cable that comes with the EV typically charges at just 2-5 miles per hour. There are many other EV charging options, from Wi-Fi-connected smart-chargers that perform tasks like scheduling and sending notifications, and EV chargers that simply supply quick power to the car. There are also charging models that are built for outdoor installations and some need to be hard-wired, while others just plug in to your garage outlet. Most newer electric vehicles will charge at one of three charging levels, with commercial chargers at levels 2 and 3. See details below.
Whatever model EV you own or are considering purchasing, please contact us with any questions and we'll be happy to assist.
Charging Levels of Electric Vehicles
Level 1 – Basic, slow, "trickle" charging – Residential – 120 volts AC (alternating current). Typically will take 3-7 Hours for PHEVs and 9-20 hours for EVs. Vehicles plug directly into a typical 120‐volt outlet. Top Choice Electric will evaluate the circuit to determine if upgrades or modifications to the property's main electrical panel or circuits are required, and it should be a dedicated circuit, meaning no other appliances should use the same circuit.
Level 2 – Fast, or "quick" charging – Residential and Commercial – 240 volts AC. Typically will take 1-3 Hours for PHEVs and 4-8 Hours for EVs. Requires a charging station. Top Choice Electric will determine if upgrades or modifications to the property's main electric panel or circuits are required.
Level 3 DC – Very fast charging – Commercial – 480 volts DC (Converts 3-phase AC to DC) or higher. Typically will take 10-20 minutes (80% charge) for PHEVs and 15-30 minutes (80% charge) for EVs. Requires more complex installation and potential electrical infrastructure upgrades.